Experience the finest whitewater rafting in Washington state
Serving Wenatchee, Leavenworth, Cle Elum, Methow and Lake Chelan areas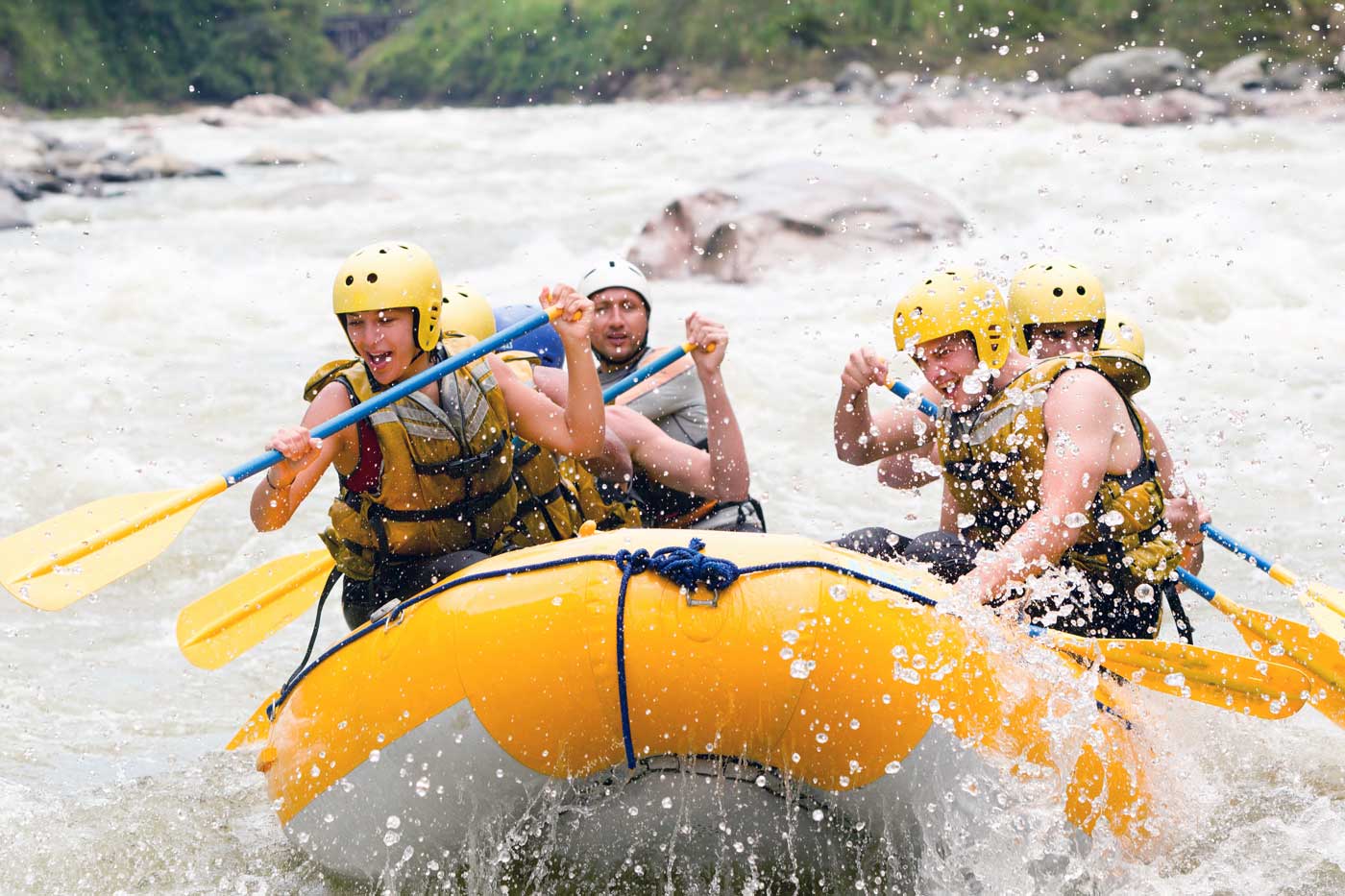 Whether you're looking for the adventure of wild whitewater rafting or a quieter, more relaxing river float experience, you can enjoy either type of journey on a beautiful, scenic Cascade Mountain river with Action Rafting! With Action Rafting you can choose guided river trips on the Wenatchee, Methow, Tieton, Chiwawa, Cle Elum or Yakima Rivers.
Action Rafting Co. specializes in smaller groups of twenty or less. This allows us to give each individual or party more personal attention and make each river trip special for you.
Action Rafting Co. has the years of experience & skill to make your whitewater river rafting event exciting and safe. Our professional river rafting guides have many years and thousands of miles of guiding expertise. From a high volume, major thrills whitewater river trip, to a slow, lazy, relaxing scenic river float trip, we have the knowledge to give you exactly the river experience you're seeking.
No matter what your destination, a visit to the Bavarian Village of Leavenworth, scenic western town of Winthrop, exceptionally beautiful Lake Chelan or the wonderful Wenatchee Valley, enjoy the special pleasures each area has to offer, including exciting whitewater or scenic float river rafting at its best with Action Rafting Co.
Call today and reserve a date for rafting! Due to limited availability during holidays, festivals, and other local events, our openings will fill quickly. Don't hesitate! Call now to confirm your reservation for the best whitewater and scenic river rafting you can imagine and memories you'll never forget.